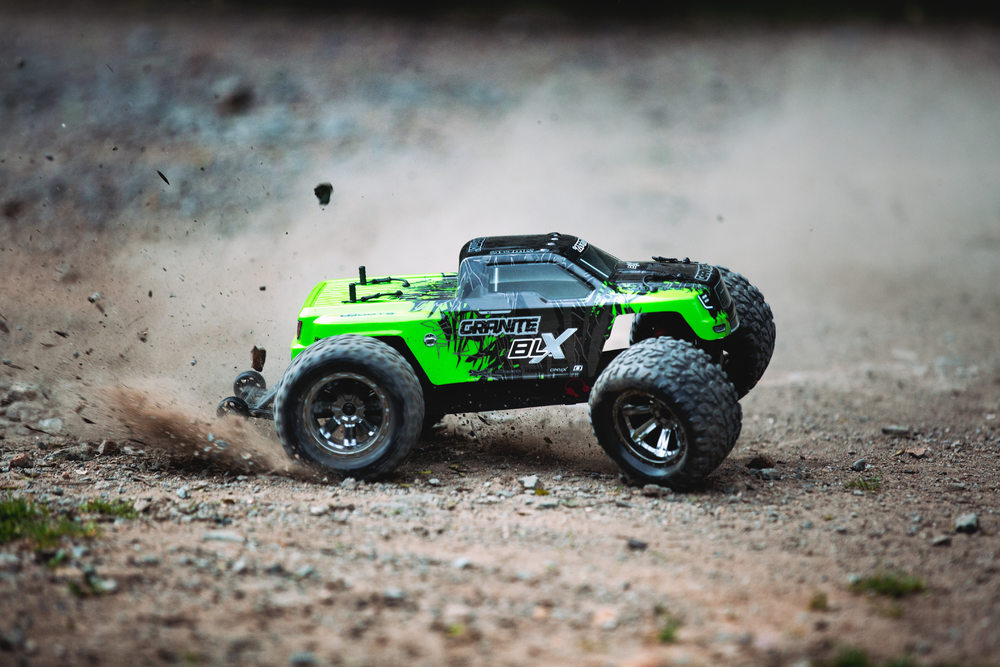 Award Winner Returns – Awesome Brushless Beast
The GRANITE BLX 2WD 1/10 Monster Truck was one of the first ARRMA bashing Machines to receive critical acclaim, loved by many for its no nonsense strength and blistering out-the-box BLX speed. Now we welcome the latest version of this global smash hit.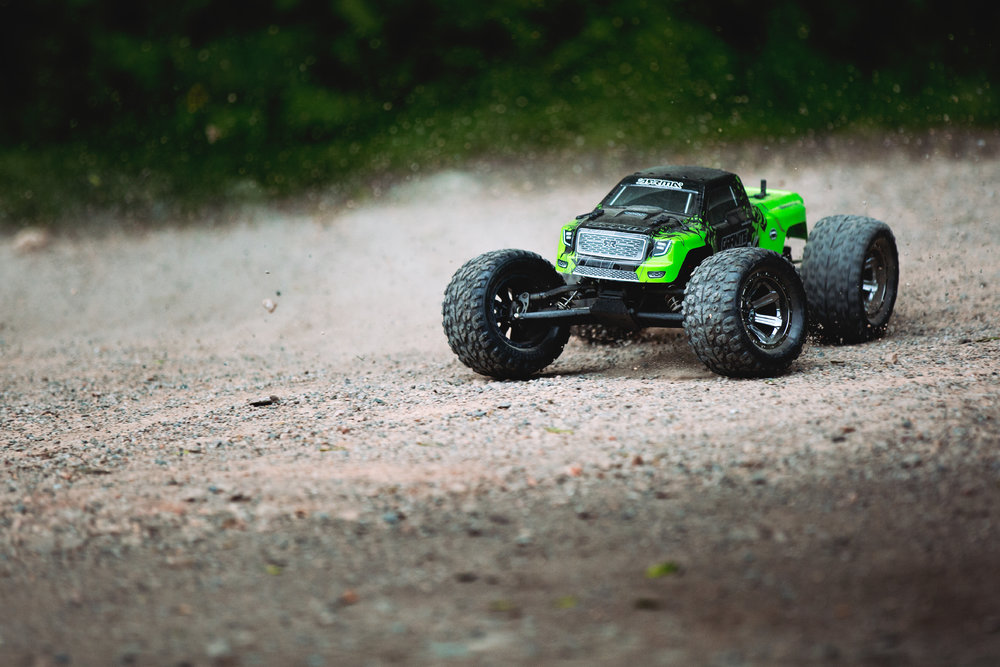 Perfectly balanced for a wide range of bashing applications, the awesome styling compliments waterproof electronics and a rough and tough attitude that will put you in control of a Monster Truck that shakes off any challenge and screams for more.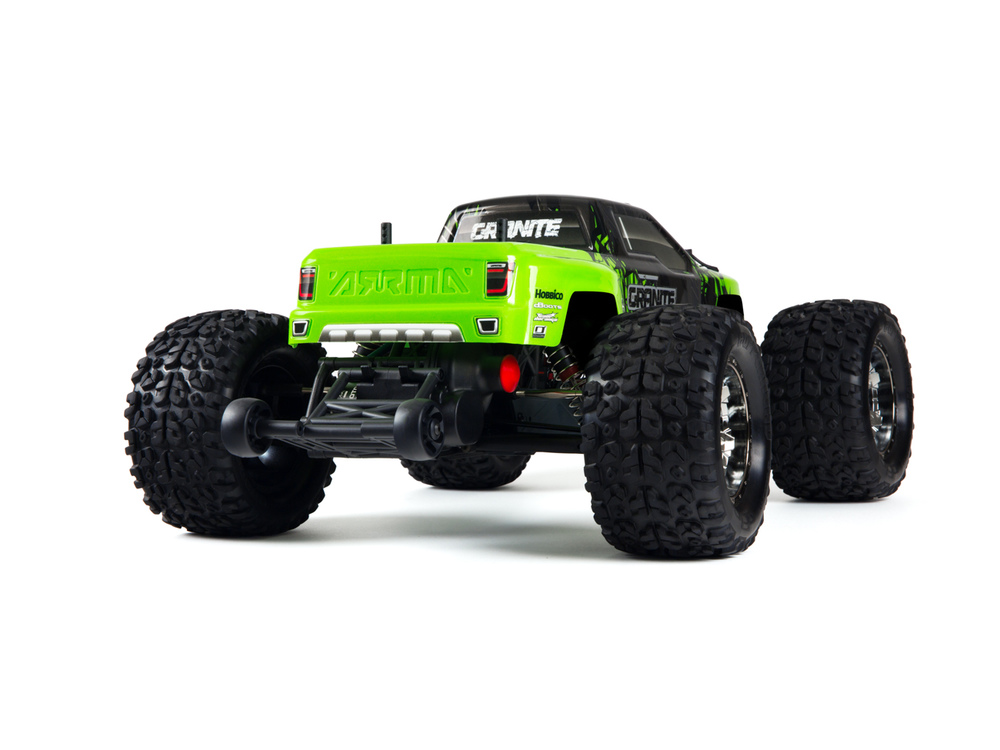 From your back yard to the local parking lot, from the beach to the mud loaded bashing spot, driving the GRANITE BLX is all about pulse-racing RC action. Riding on chunky multi-terrain wheels and tires, you can launch the GRANITE straight at the challenges and feel confident that when it comes to power strength and control, ARRMA have you covered.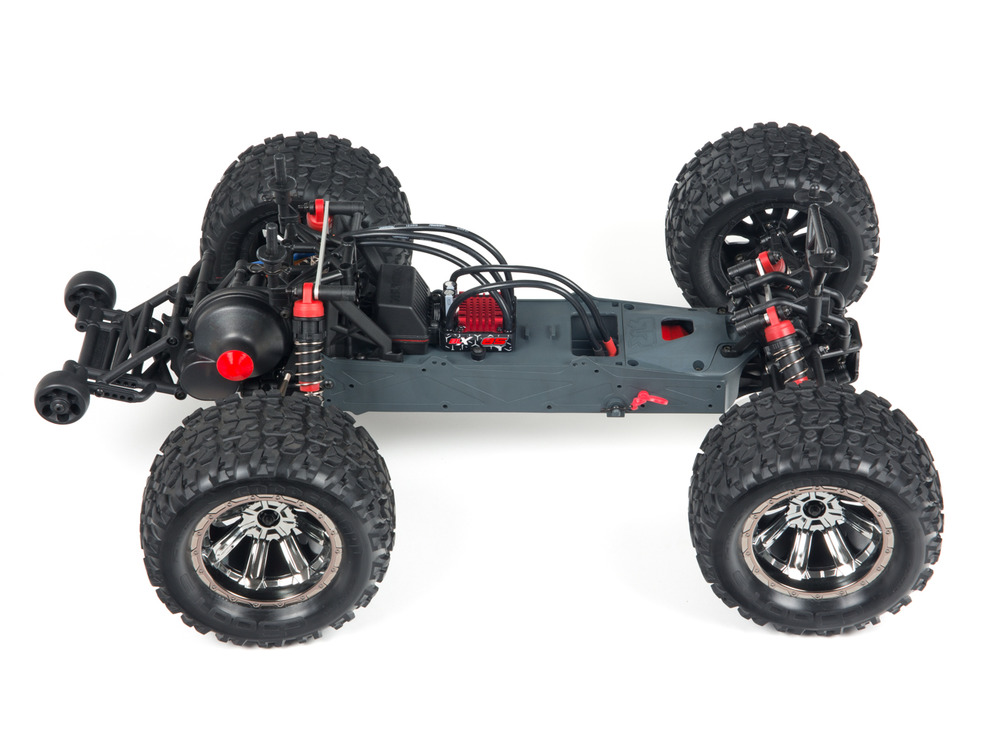 To learn why the new GRANITE BLX is the perfect addition to your bashing lifestyle, go here now: http://www.arrma-rc.com/rc-cars/latest/granite/blx/story-board