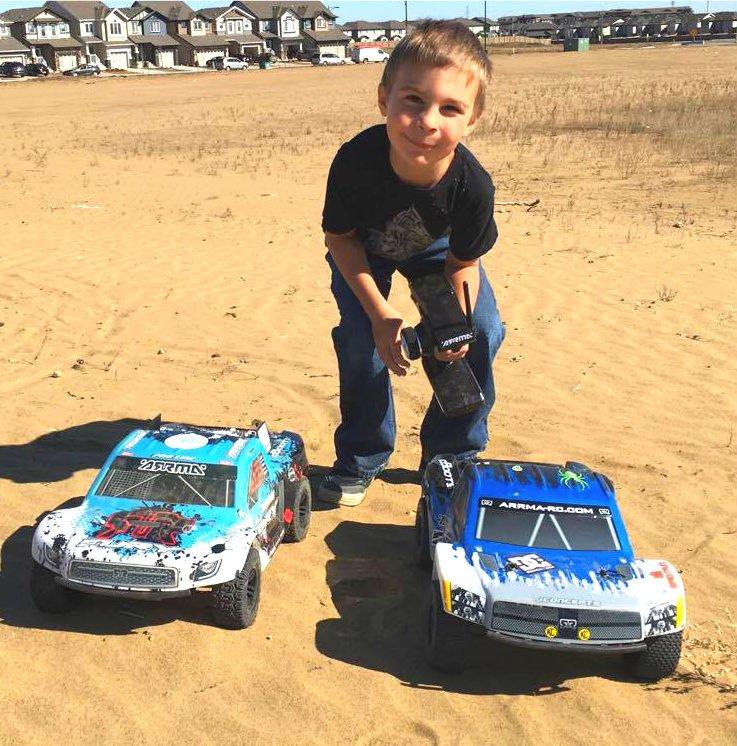 Inspire your household – Share the thrills and spills
Here at ARRMA HQ, we are always so happy to see new owners of our products enjoying exciting new challenges. This can be even more special when an ARRMA product is being enjoyed by the whole family.
Trevor Vermeulen from Alberta, Virginia, USA, has recently been in touch. Trevor and his young son have been having a blast, both running different versions of our super-popular FURY 2WD Short Course Truck.
Trevor sent over the photo at the top of this article to help convey how much fun the guys are having. Great to see you enjoying your time together.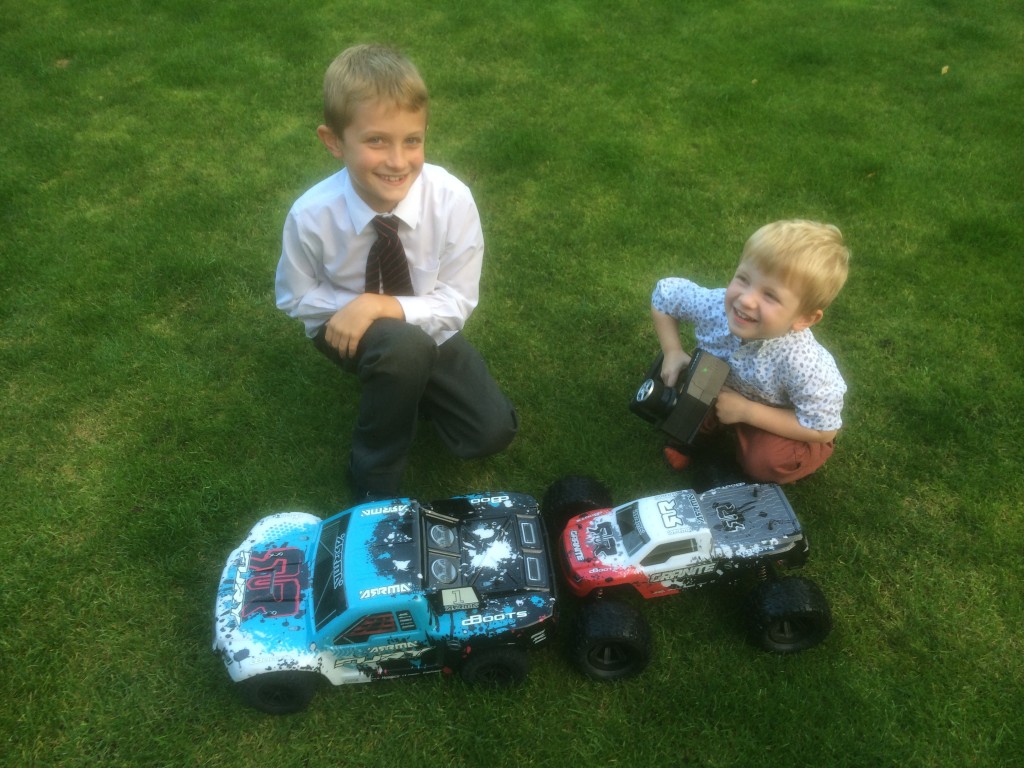 Two UK fans enjoy the FURY and GRANITE – Smiles all round
Not only does RC provide a great way to kick back and have fun, we also understand how powerful ARRMA RC vehicles can be to help with educating younger users. We know that a whole host of new skills can be absorbed from our products, which will help develop the next generation of engineers, designers, race drivers and production operators.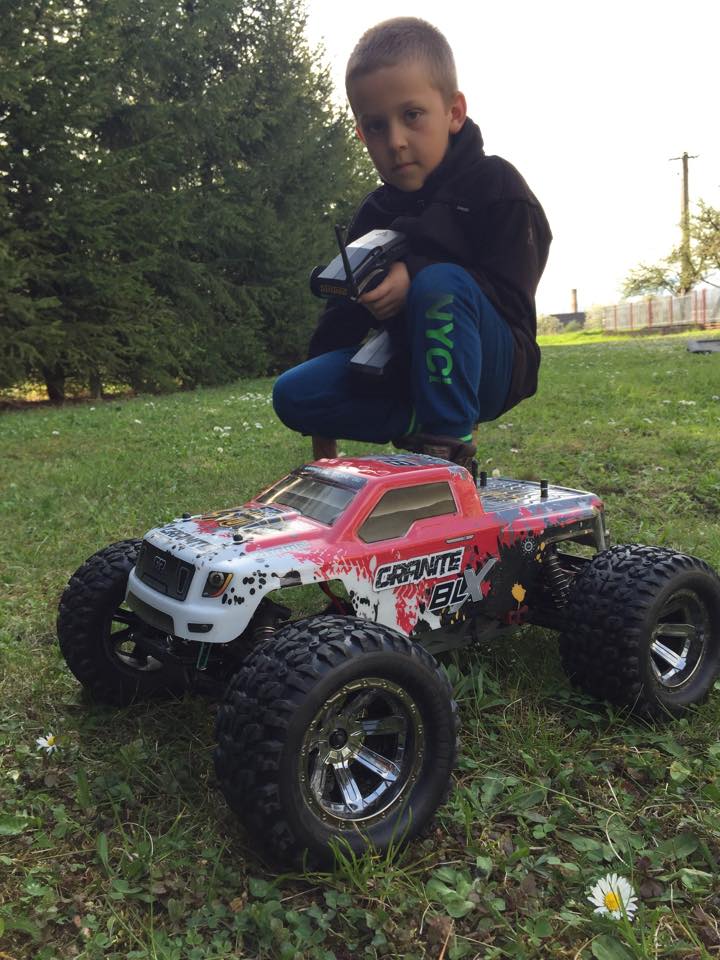 News for Dads everywhere – RC Can help your child learn valuable skills
We love seeing our bashing machines helping to break down divides, unite long forgotten friends, and become a source of awesome entertainment for you and your family.
Learn how the FURY MEGA 2WD Short Course Truck can be blasting around your back yard here: http://www.arrma-rc.com/rc-cars/latest/fury/mega
Get your family activity kicks from the multi-award-winning GRANITE 2WD Monster Truck here: http://www.arrma-rc.com/rc-cars/latest/granite/mega
Join other families who are part of our global owner community: https://www.facebook.com/ARRMARC