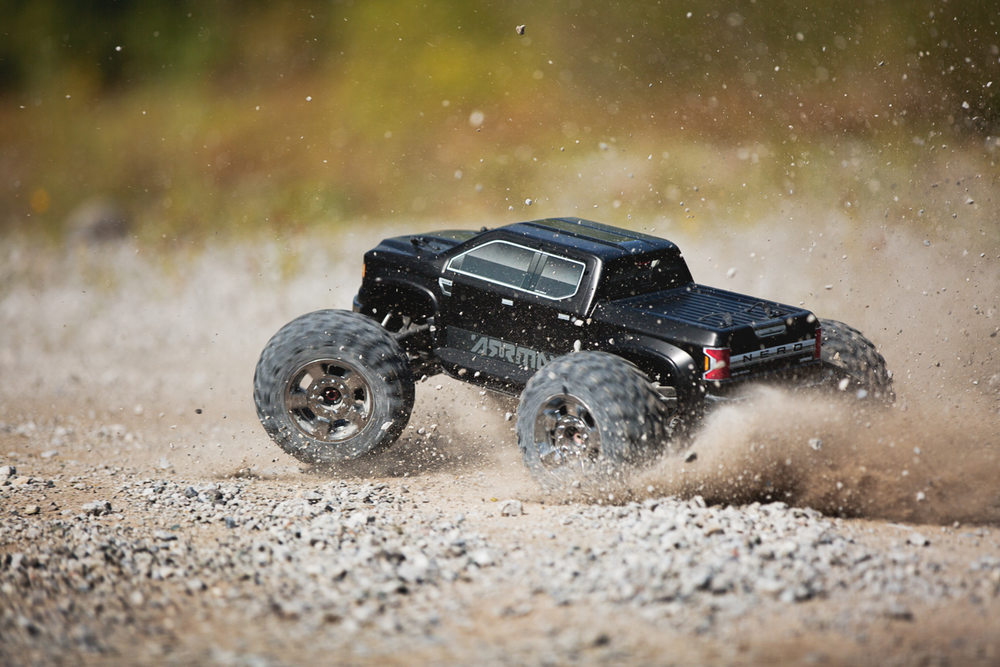 Big Rock – Big Moves
The latest member of the super-tough and super-fast family of ARRMA RC bashing machines is a bold and versatile beast, worthy of the NERO 6S moniker, and loaded with awesome features, straight from the kit box.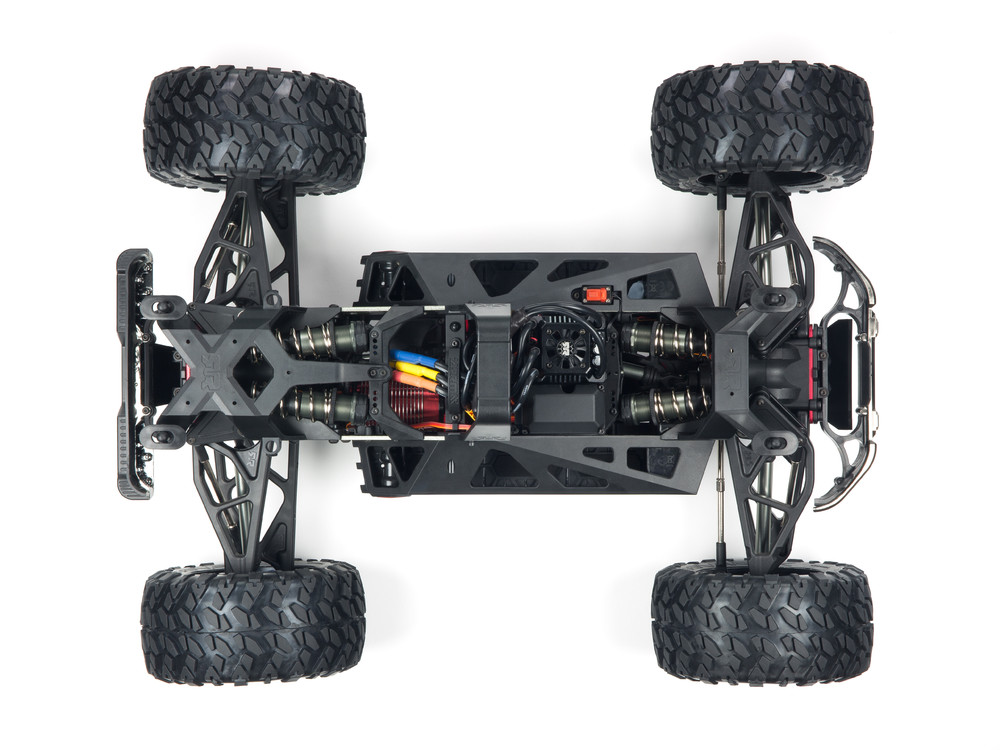 Scaler looks are teamed with a host of heavy-duty parts, giving the NERO 6S BLX Big Rock awesome looks and even more muscle. Rugged durability is standard, with the internal layout shared with its close siblings, and an external look that emulates the super-slick crew cab power trucks found in the full-scale off-road world.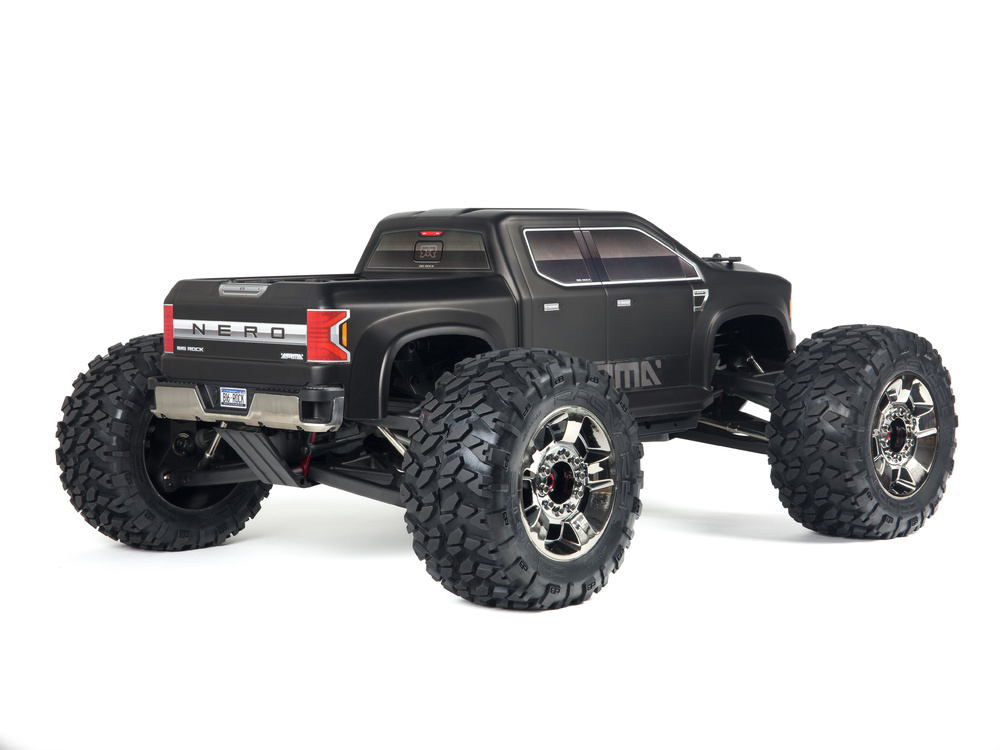 Equipped with ARRMA Diff Brain on-the-fly versatility, mastering the included four beast driving modes is a simple task, controlled directly from the included 2.Ghz radio transmitter as you carve a new path through the most extreme environments.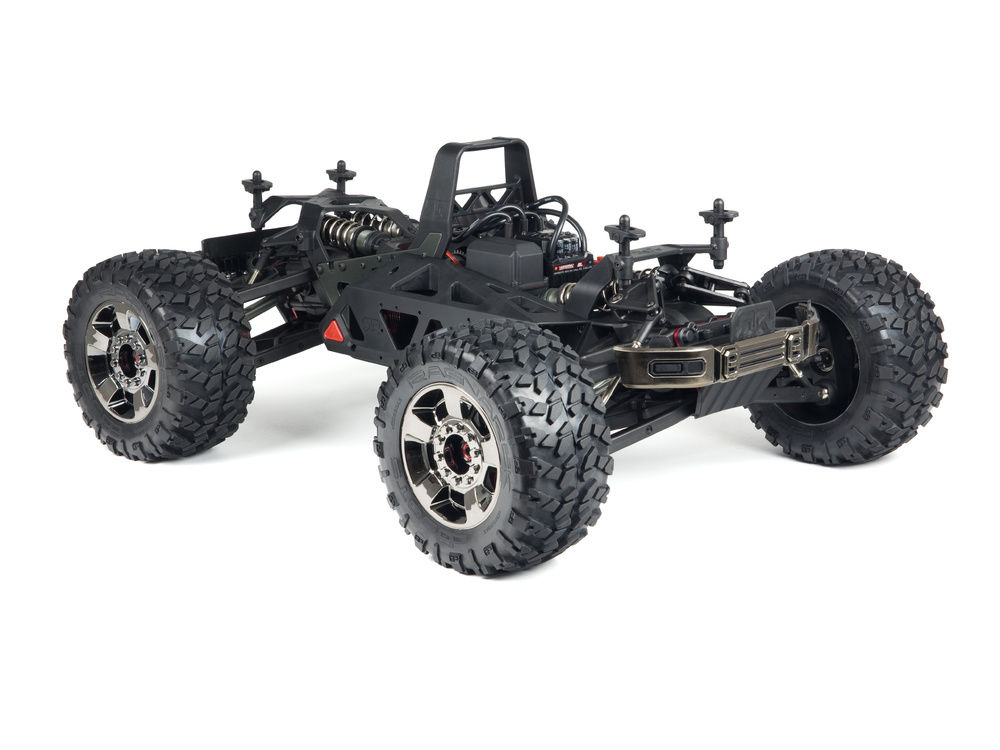 The family heritage provides a perfect platform, allowing the Big Rock to easily handle 6S LiPo-fuelled street speed runs, then switch to ripping up the backcountry rough stuff, all done in incredible style, due to striking big rig scaler looks.
Find out how we expanded the NERO 6S family now: http://www.arrma-rc.com/bigrock/