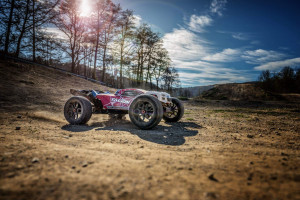 ARRMA – Photogenic Quality
With thousands of wonderful ARRMA owner photographs being shared across many internet platforms each week, there is no doubt that our vehicles are perfectly suited to dramatic images and stylish video footage. ARRMA owners always surprise us with their creative skills, snapping some beautiful examples of why the RC hobby is loved by young and old all over the world.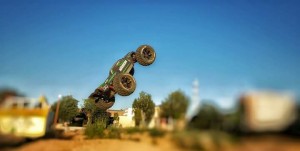 From the jawdropping big air photos of the KRATON 6S and TALION 6S, to the epic low-profile shots of customized speed run TYPHON 6S beasts, taking photos or capturing videos of ARRMA blasting machines has become a whole hobby in itself for many dedicated fans.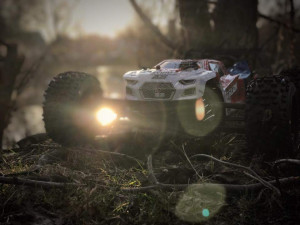 Capturing ARRMA vehicles in all their aggressive glory is definitely enhanced by catching the environment at the right time of day. Sunsets and sunrises help cast amazing shadows, picking out the cool details of our body shell designs and lighting up the imposing lines of our tire patterns.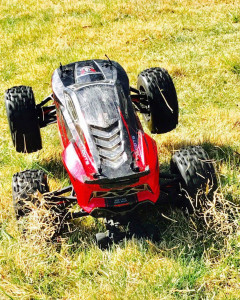 Action shots, alongside cool video footage, are sure to make a big impact when shared on social media, with ARRMA fans always on-point when the dirt starts to fly. We are always excited to see ARRMA bashing rigs doing exactly what we design them for, ripping up a wide range of surfaces and ultimately, getting down and dirty for the camera.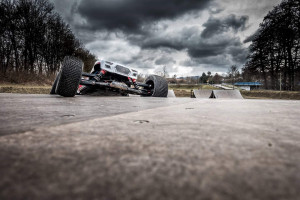 If you have a desire to expand your photography or filming skills, allowing you to contribute to the growing legions of ARRMA fans who share these wonderful creations, check out some of these amazing examples to spark some inspiration during your next bashing session. With camera phones being such high specification these days, it doesn't always take expensive equipment to catch some awesome imagery of your bashing beast, then quickly share it with the world through Instagram or Facebook. You can tag us easily by adding #ARRMARC to your posts, we will always stay alert and we are ready to share and celebrate your hard work every day.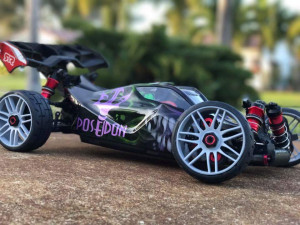 ARRMA vehicles are designed fast, and design tough. What better way to immortalise your passion for this ARRMA lifestyle than to grab some cool shots next time you unleash the speed and rugged durability of your favourite all-terrain RC machine?
We are always on the lookout for amazing images and video footage to share on the ARRMA website and social media pages, so get creative folks.
Use these hashtags in your image and video shares if ARRMA products to be in with a chance if appearing on our daily Hall of Fame page updates: #ARRMATOUGH #STAYROLLING #BLASTINGHARDER #ARRMAFANSROCK #ARRMAHOF #HALLOFFAME #BASHERSCHOICE #ARRMACREW