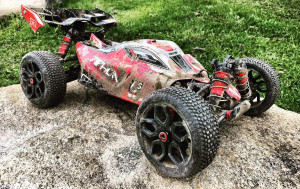 ARRMA Vehicles – Always Look Ready
What makes a cool looking RC vehicle?
The first thing we consider when designing the overall looks of a new ARRMA rig is, does it look purposeful? We believe that an RC vehicle that looks mean and fast when standing still, has many important elements that will appeal to RC fans.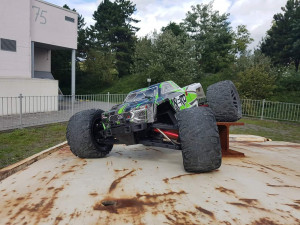 From the placement of grill and bumper, to the shape of headlight decals and window surrounds, ARRMA blasting machines are carefully designed to evoke an aggressive reaction when they roll through the bashing spot. Tires and rims add further all-business looks, combined with a dominating stance that goes beyond just aesthetics, to bring even greater performance benefits when you pull the trigger.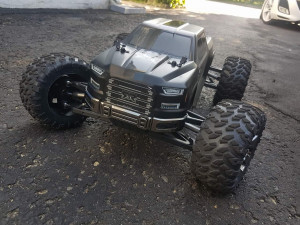 It's hard to deny that every RC fan loves a beasting looking Monster Truck, whilst also difficult to argue that most fans of the hobby have a soft spot for a speed-focused Buggy. The ARRMA design team know just what it takes to bring an element of real-world Motorsport to each vehicle they create, giving you the chance to pilot your dream ride.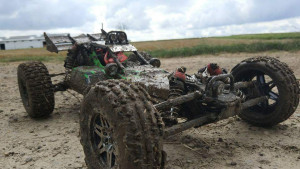 Whatever style of vehicle you favour, it is easy to forget you are looking at an RC car sometimes, especially when you look at the hundreds of cool photos shared by the ARRMA community. Each vehicle has a range of visual features that add to their billed speed and strength philosophy. ARRMA vehicles are mean from all angles.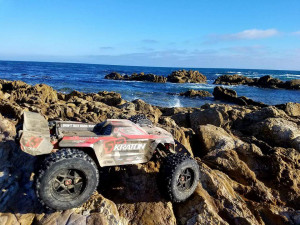 Next time you catch a glimpse of an ARRMA bashing machine in action, take a moment to consider the care and attention that is lavished on the aggressive looks, then kick back and get ready to enjoy the show, as they drive even meaner than they appear.
Are you a fan of mean and aggressive RC vehicles that take no prisoners in the looks department? ARRMA have everything you need and more.