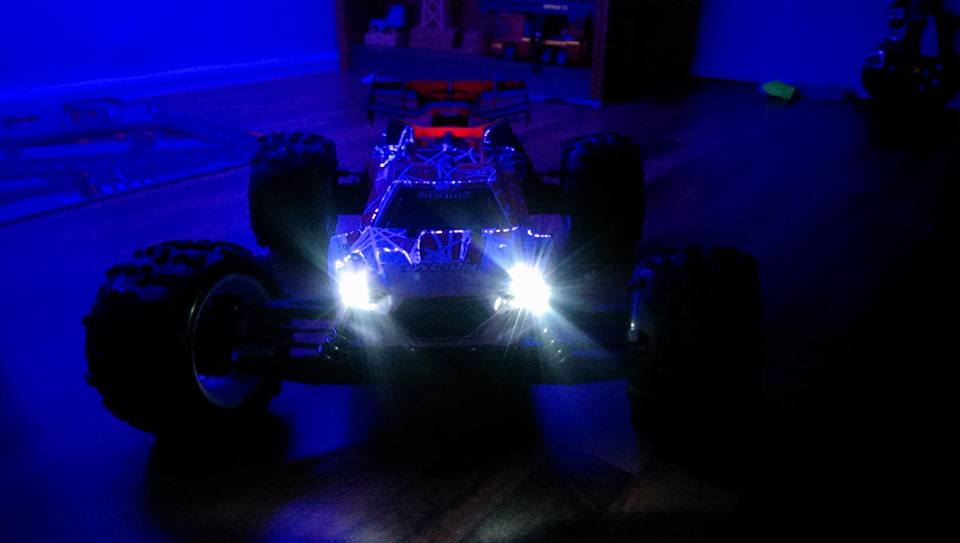 Blast into the dark with your own custom light rig
Why stop bashing when the sun goes down?
Many ARRMA owners are rolling out their bashing machines with nice custom light rigs fitted. We have seen lots of variations to the headlight and taillight set-ups, each one unique in its own way.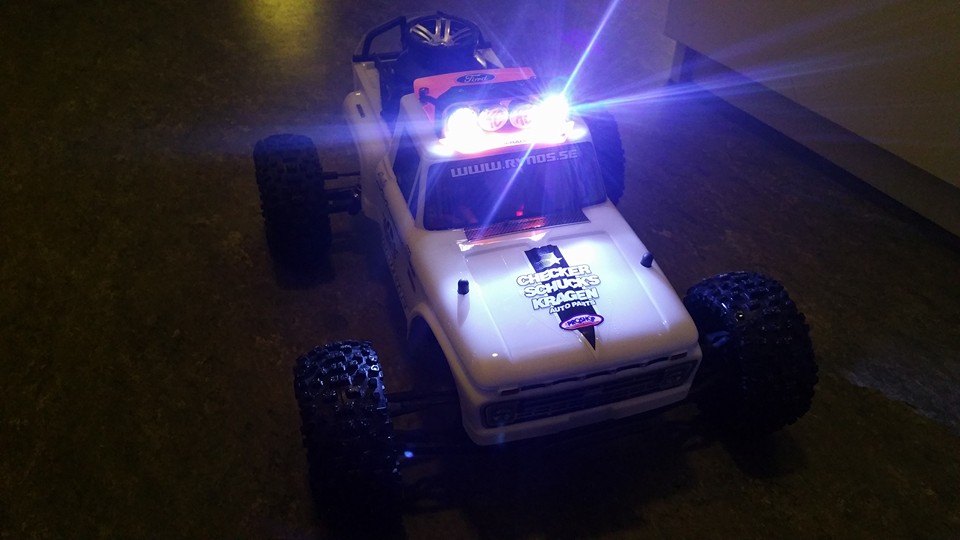 Roof, hood or side skirts, anything goes
Whether you are looking for that classic snow patrol scale profile, or you want to rip up the local parking lot late at night like an authentic street racer, blazing a trail into the darkness is easy with ARRMA vehicles.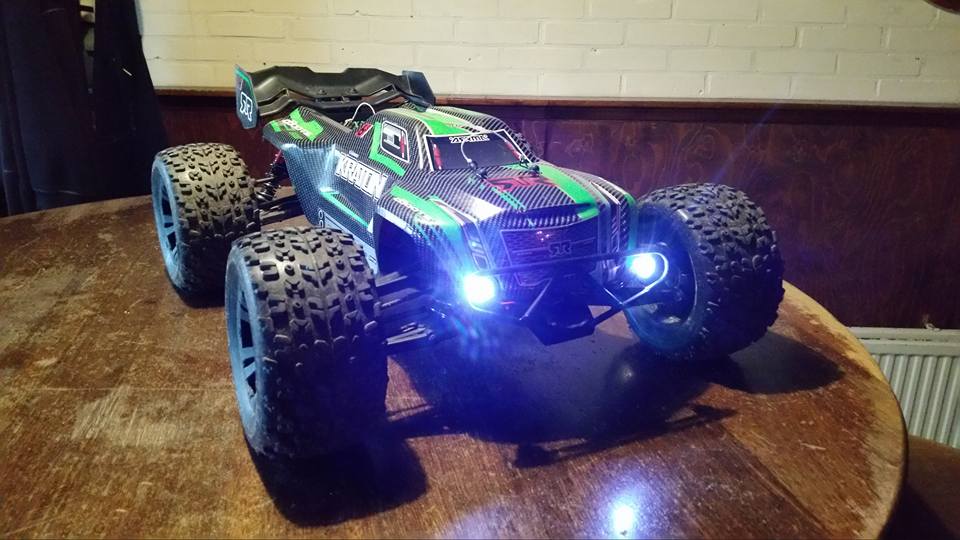 Mounting your custom lights is all part of the fun
ARRMA vehicles are really designed as a modified RC fans dream project. With easily customized body shell designs, it is simple to see why so many bashers choose to fit some exotic lighting systems to their ARRMA vehicles.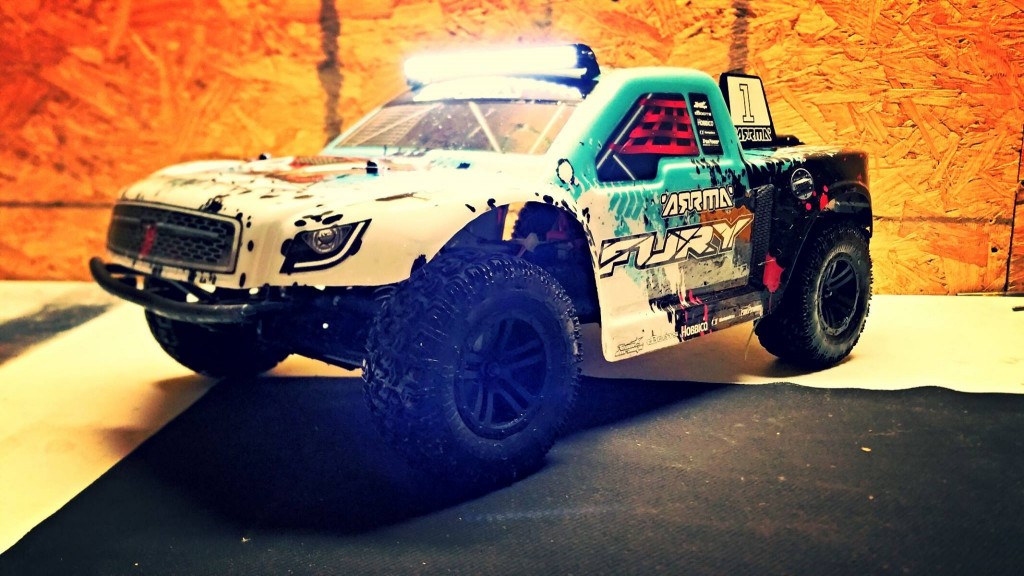 Safari style – Roof bars for late night hunting trips
With many third party light kits available, we just know you will appreciate the small details we have left for you to enjoy. Empty light buckets on the RAIDER anyone?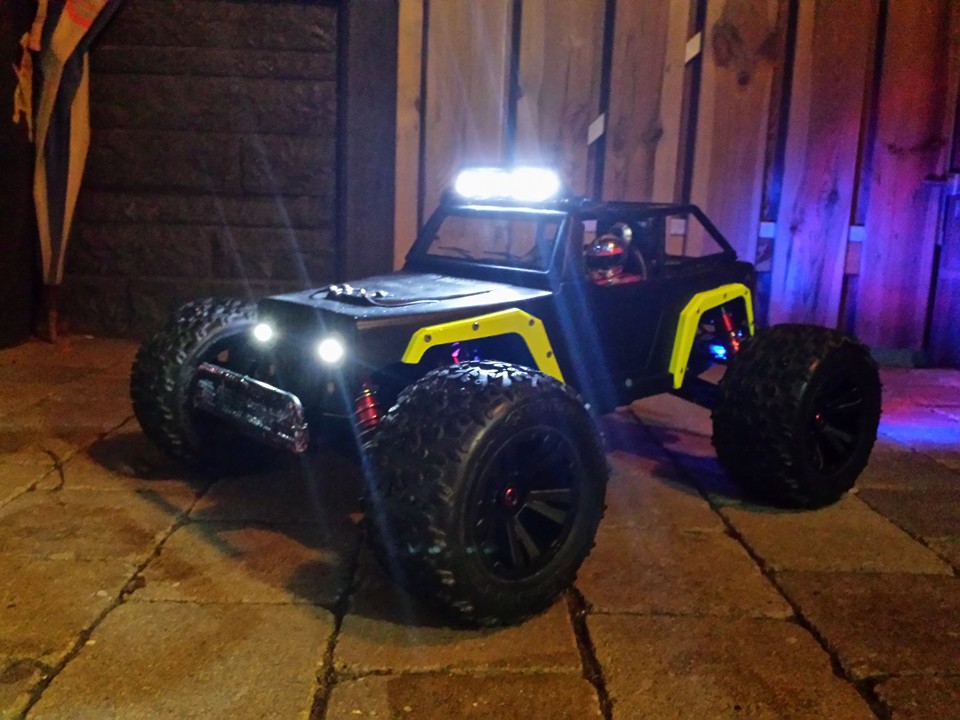 Stand aside, mountain rescue rolling through
Why not actually cut your existing body to fit purpose made L.E.D enclosures? There are some awesome guides to be found on YouTube that detail exactly how to achieve this look easily.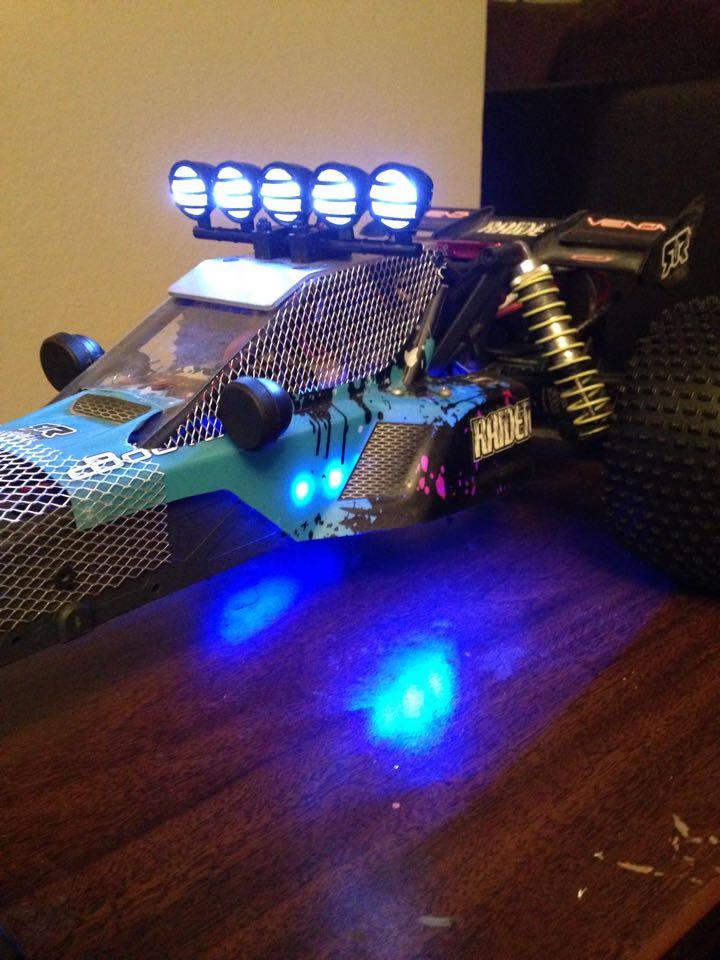 If there is ever a zombie invasion, we want to be driving this RAIDER
It is not just all about basic white light for increased visibility, many ARRMA fans have gone fully multi-color with their projects.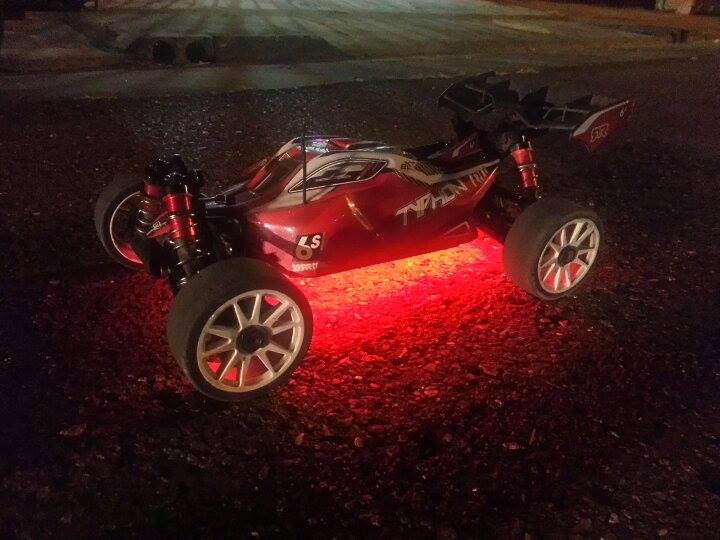 Evil speed machine looks – TYPHON 6S ready for action
Whatever you decide to add to your bashing machine, check out the following examples of our favorite light rigs so far, and remember, the only limit is your imagination. Go wild with the optics folks.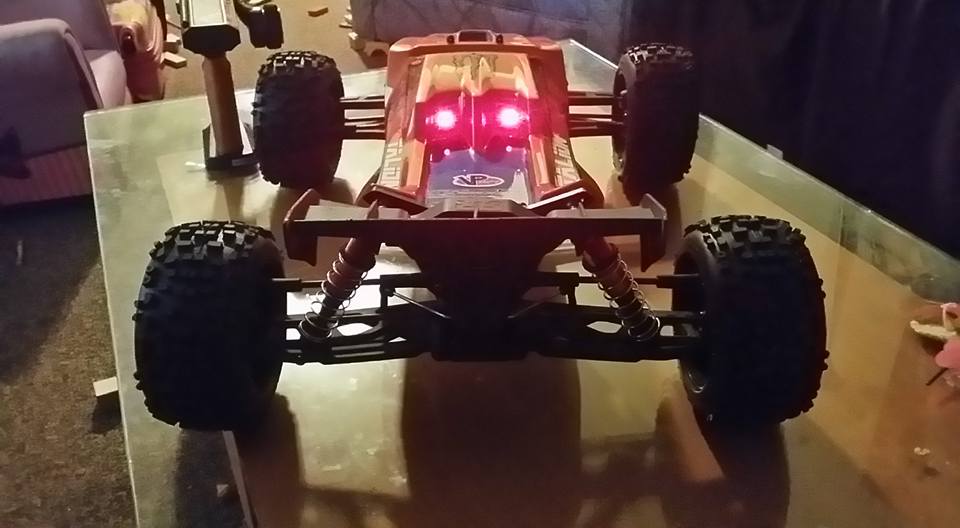 TALION 6S rear cab pod break lights – Nicely done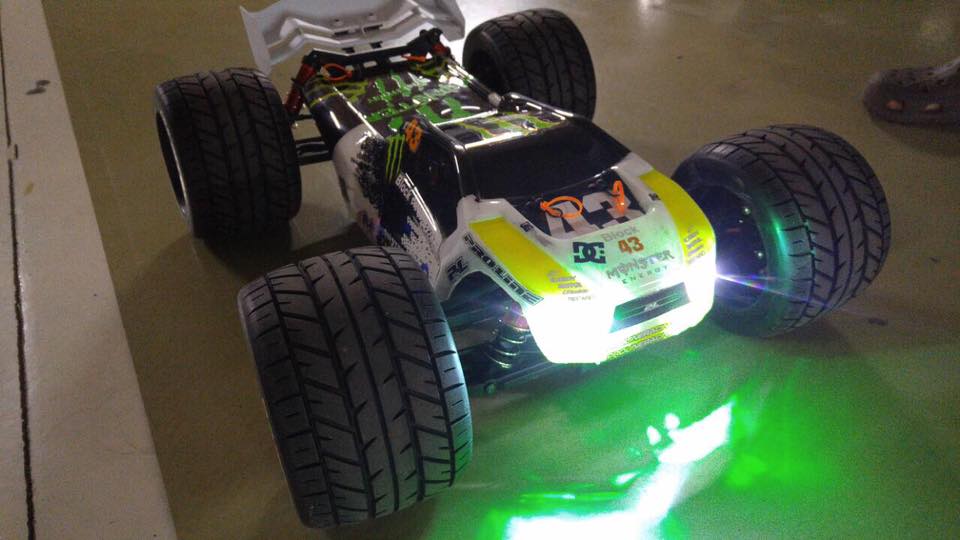 Mean and green – Custom KRATON 6S build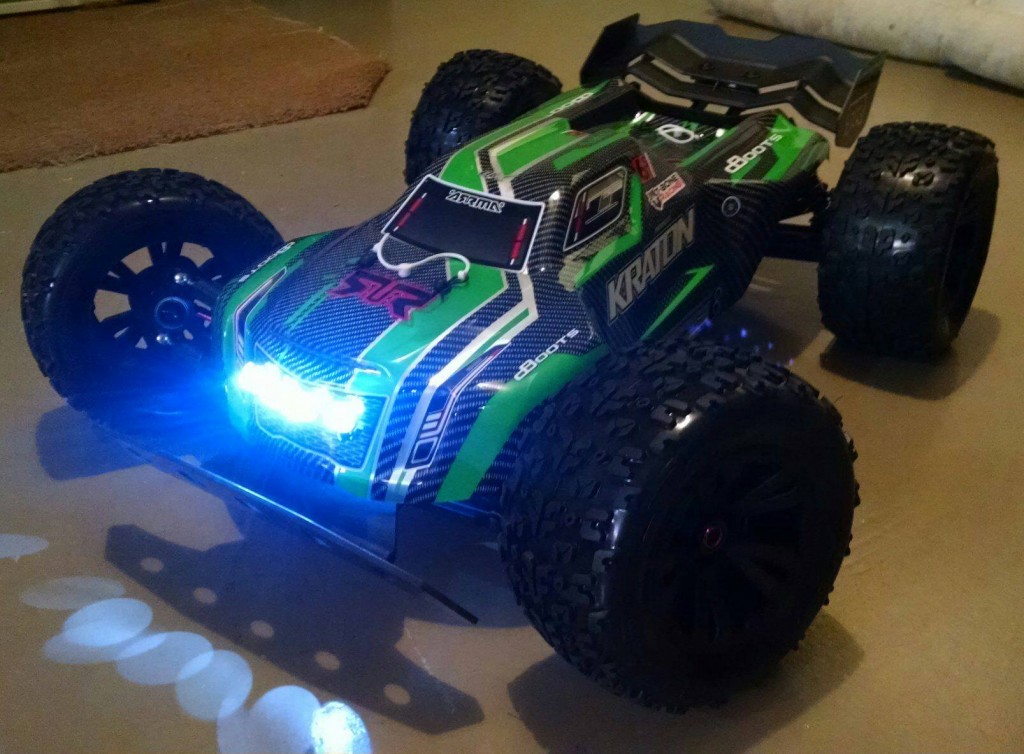 Big grill, big attitude – KRATON 6S front spotlights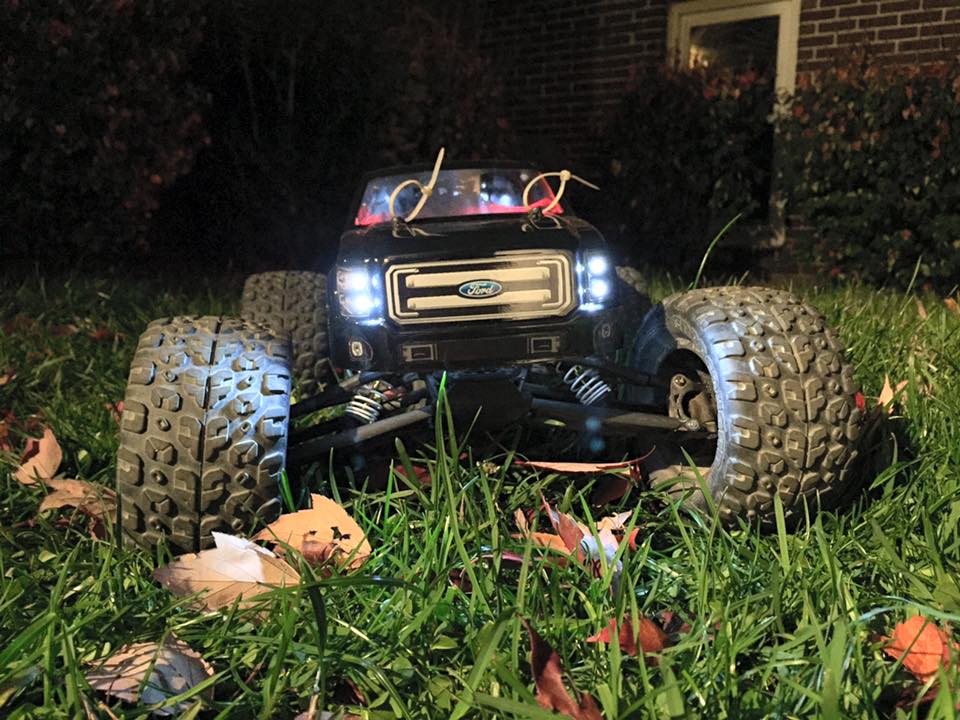 A realistic look from this GRANITE owner – Very subtle, but very cool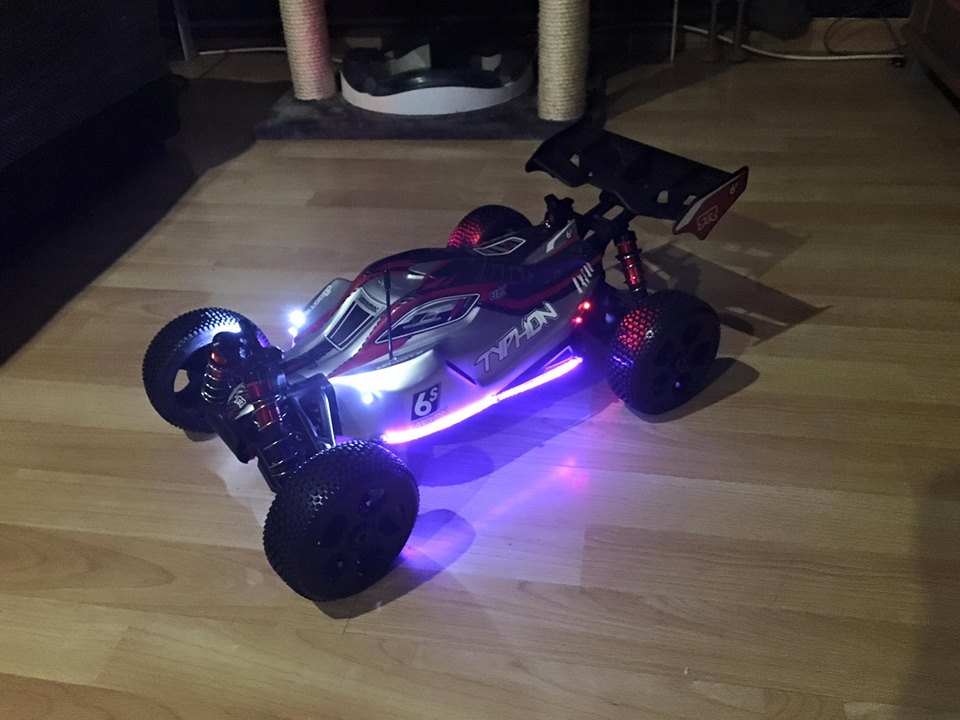 For those who remember Tron, this TYPHON 6S would fit in perfectly
Do you own an ARRMA bashing machine with a custom installed light rig? Are you looking to add one to your beast after reading this article? Show us what you have got by sending us a picture now: support@arrma-rc.com
Stay close to all the ARRMA action here: https://www.facebook.com/ARRMARC
Find your local ARRMA dealer here: http://www.arrma-rc.com/where-to-buy
Explore all our products now: http://www.arrma-rc.com/