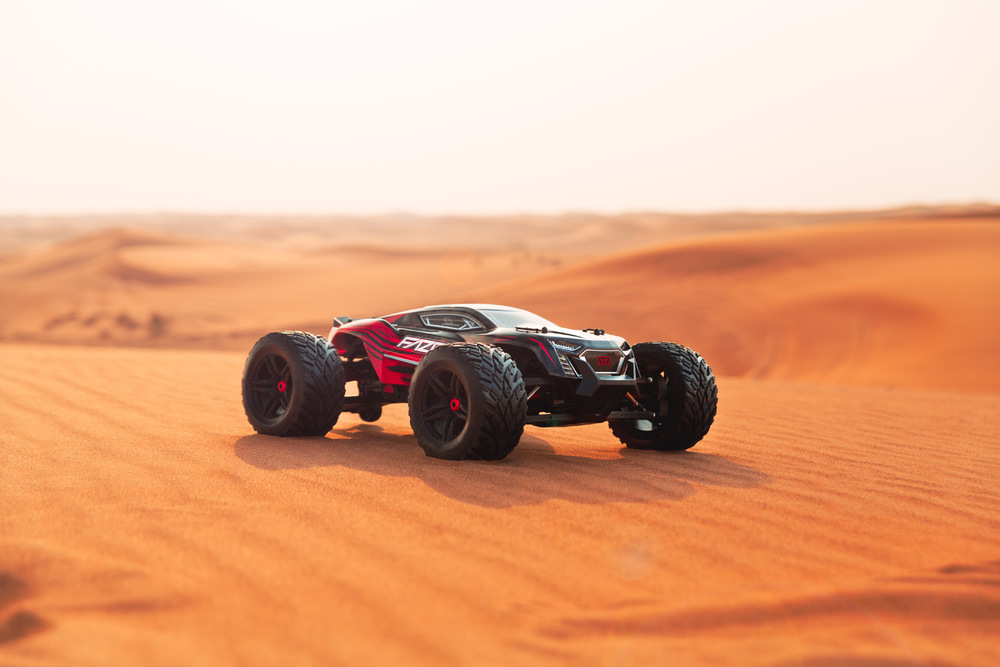 FAZON 6S BLX
Rolling up at a bashing spot near you now. Engineered to snap necks with eye-watering aerodynamic styling and ballistic 6S LiPo ready BLX brushless performance. The FAZON 6S BLX is one serious blasting weapon.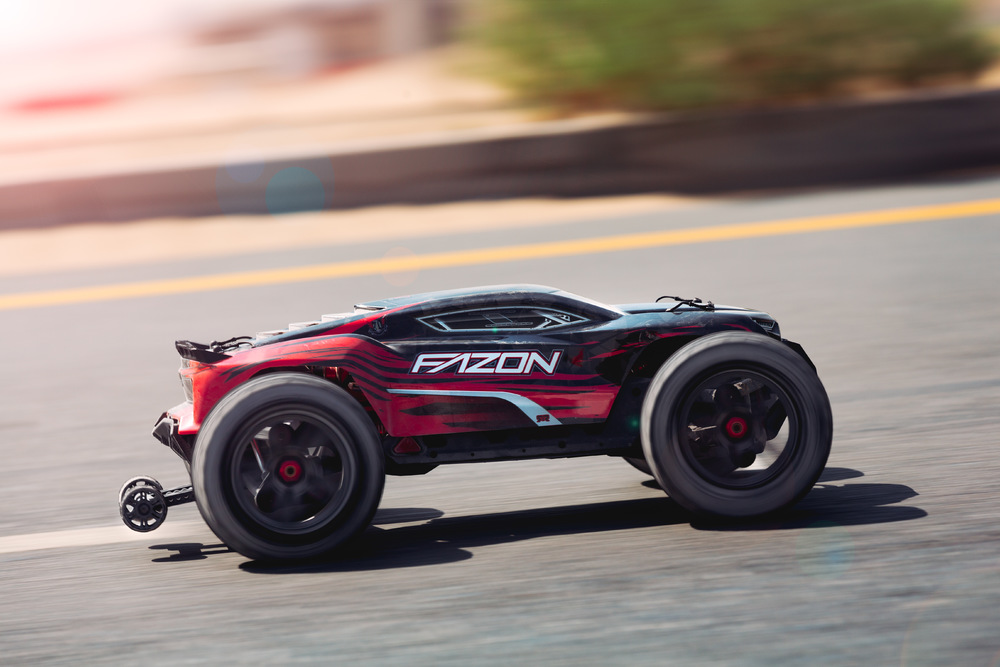 From the parking lot to the sand dunes, the FAZON 6S BLX allows you to hammer the throttle, utilizing one of four on-board driving modes, taking the power battle back to the environment in style. Equipped with super-rugged parts, that are built to withstand rigorous punishment, and loaded with waterproof electronics as standard, looking good whilst smashing previous limitations all comes as standard.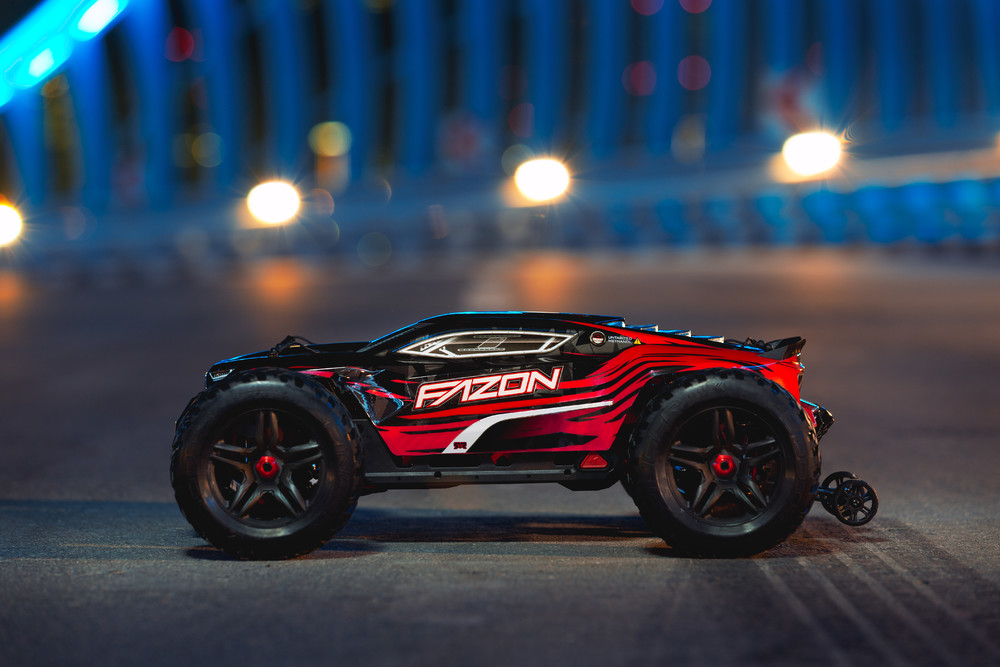 Most bashing rigs out there struggle to offer an all-bases-covered experience, but the FAZON 6S makes easy work of a wide range of surfaces, shrugging off the bangs and knocks, as it catapults you to new speed achievements.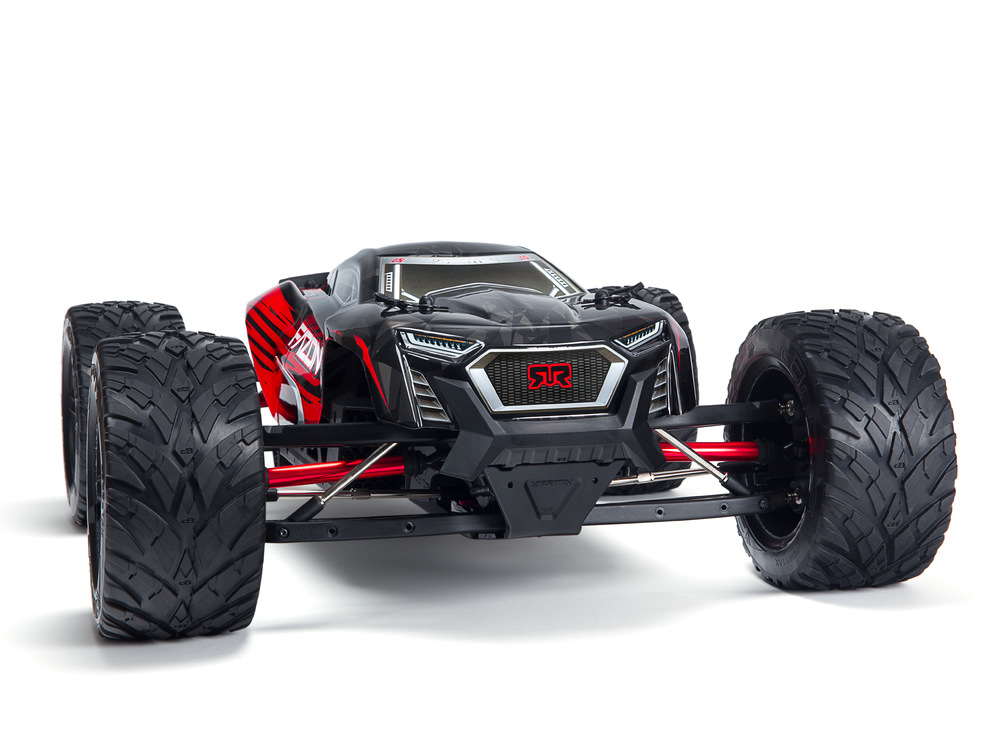 Are you serious about harnessing brutish strength and race machine BLX speed? Do you demand the ultimate answer to those show-and-tell bashing spot competitions, where all angles count? Check out the full FAZON 6S BLX story now: http://www.arrma-rc.com/fazon/