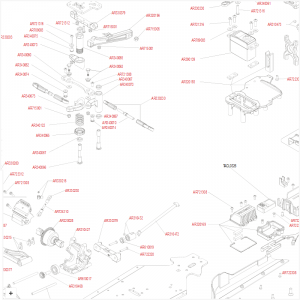 We've made it even easier to locate parts for your ARRMA RC. As well as all the normal parts galleries, we've now added an Interactive Exploded View to allow you to easily locate the parts you're looking for.
Look out for the 'Interactive Exploded View' button near the bottom of the kit pages:

Click on the kits below to see their Interactive Exploded View, or scroll to the bottom of this news article for a link to the video explaining how to use the Interactive Exploded Viewer.





Check out the tutorial on how to use the Interactive Exploded Viewer on ARRMA TV:
http://www.arrma-rc.com/tv/channel/tutorials/bmgOPDzIPpU