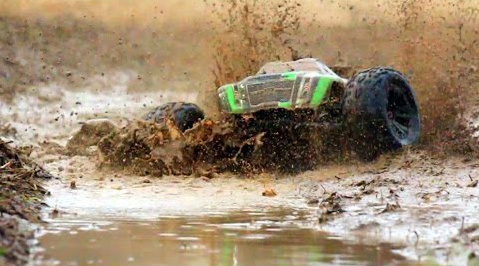 Attack standing water and hover your bashing machine
ARRMA fans keep pushing previous driving limits, on their way to becoming a local bashing hero.
We have seen several anti-gravity triple back flip jumps, many huge gnarly power slides, and a host of awesome 100mph plus speed runs.
One of our favorite bashing activities is the 'water hover', achieved by hitting standing water at high speed, at the perfect angle. The result, a hovering ARRMA vehicle and giant liquid rooster tails!
Check out this recent action video for some mind blowing hover action: http://www.arrma-rc.com/tv/channel/kraton/-723ucKV3Yw
Learn more about the awesome BLX powered truck that was featured in this video: http://www.arrma-rc.com/rc-cars/latest/kraton/blx/story-board
Connect with ARRMA fans all over the world here: https://www.facebook.com/ARRMARC