Triple Figure Dreams
Ever since the first RC vehicle turned the first wheel, straight line speed has been one of the hottest topics in the hobby scene. ARRMA know what it takes to create seriously fast vehicles, with high-powered BLX Brushless systems at their heart. Every week, all over the world, ARRMA owners hit the parking lots and smooth asphalt streets, to push their heavily customized rigs to blistering new levels.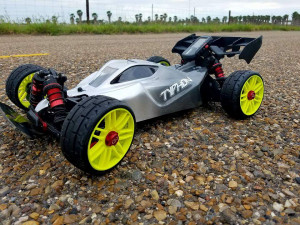 The magic figure in the sights of many ARRMA speed freaks is 100mph. Triple figure speeds with an RC vehicle are not easy. Choosing an ARRMA vehicle as the backbone of any speed machine project means you are starting your mission with a rock solid pedigree. Super-tough and designed by an expert team of motorsport engineers, no matter which ARRMA machine you choose, the second you hit the streets, you will feel that careful consideration has been lavished into every detail. Ready for ultimate 6S-powered speed.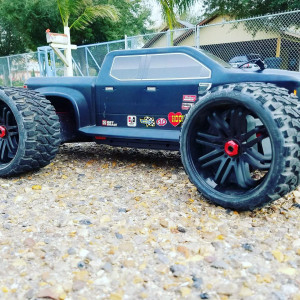 Whether choosing the low-profile attitude of the TYPHON, or the aggressive and aerodynamic sleekness of the FAZON, ARRMA rigs are ready to blast in stock format, with 60+ mph speeds easily achievable, with a few minor gearing adjustments. Many speed fans choose to slam their ride height and shod their ARRMA machines with slick race style tires, aiming for even greater performance as they hunt down the big numbers.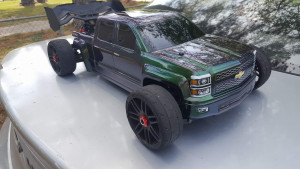 With a growing online community and regular social media challenges to pit ARRMA rigs against each, there has never been a better time to start chasing real-time tripe figure speeds. Strong nerves and fast reactions will be the skills required, but piloting an ARRMA vehicle will put you in the ideal position to work towards becoming a local RC legend. Starting with our out-the-box specifications will allow you to settle into traveling fast, with almost no limit to the ability to customize your ARRMA vehicle. The only choice you really have is which platform you will choose to attack the ARRMA speed challenge?