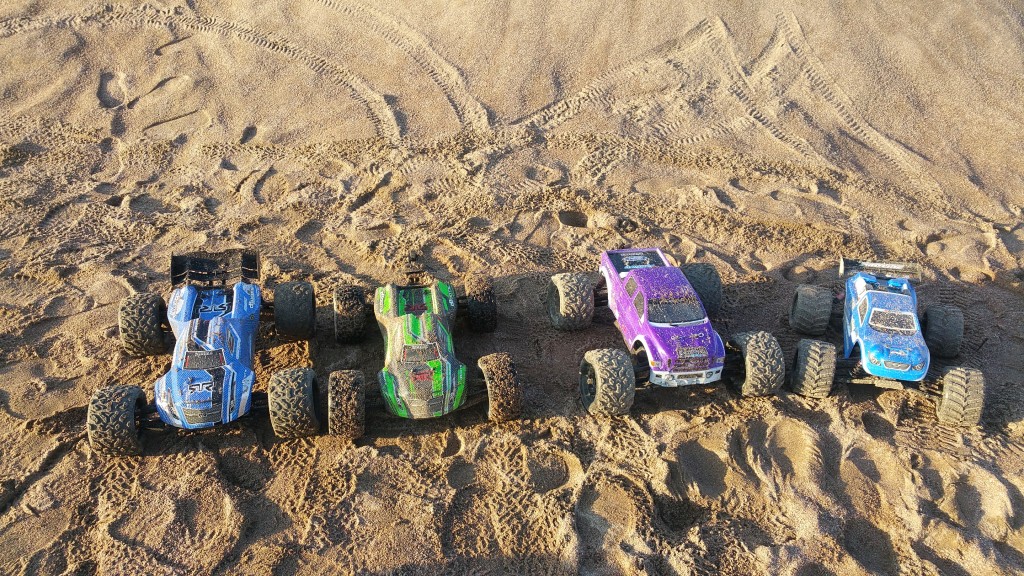 Rolling out in numbers – Multi-car bashing fleets
Here at ARRMA HQ we are always so inspired to see images of awesome ARRMA multi-car collections.
The more we see your collections, the more we realise just how many of you have invested in multiple ARRMA bashing machines, with a mixture of scales and vehicle types featuring in awesome photographs and video footage.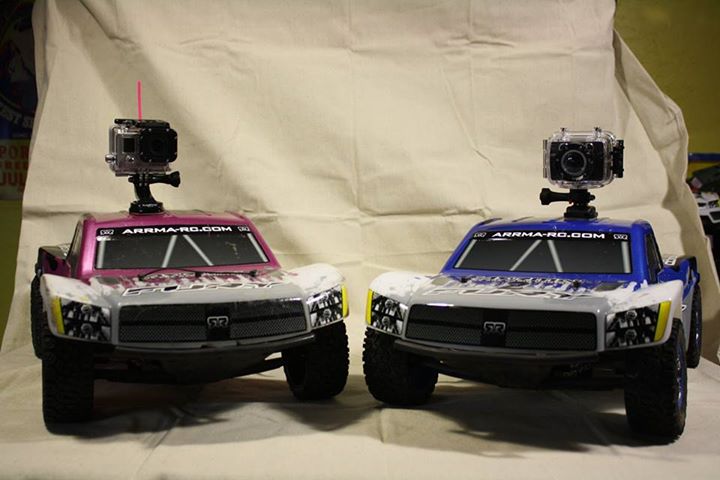 Double FURY camera action
With  a high level of spare parts cross-compatibility within each section of our range, ARRMA vehicles are perfectly suited to owning multiples. Own a GRANITE and enjoy fitting parts from the VORTEKS easily. Select the TYPHON 6S and cross-fit most of the parts from a SENTON 6S.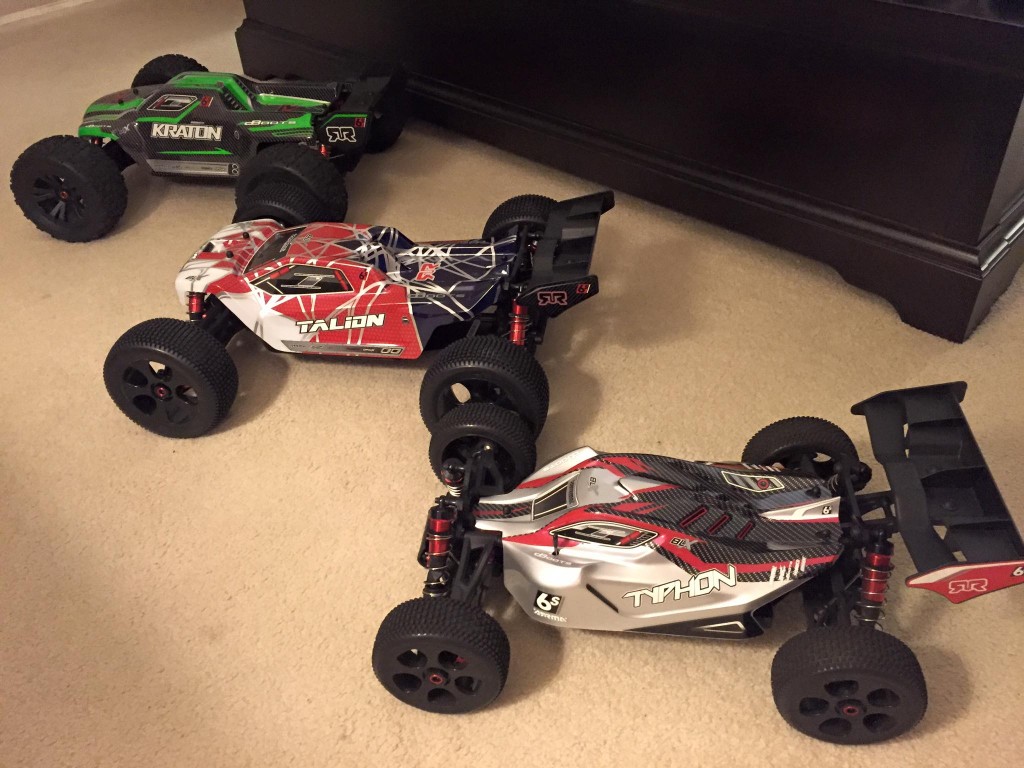 Triple fleet fun – TYPHON 6S, TALION 6S, KRATON 6S
If you enjoy getting your ARRMA bashing fix with family and friends, having several vehicles ready to hit the terrain provides an excellent way to get the whole crew involved in the exciting action.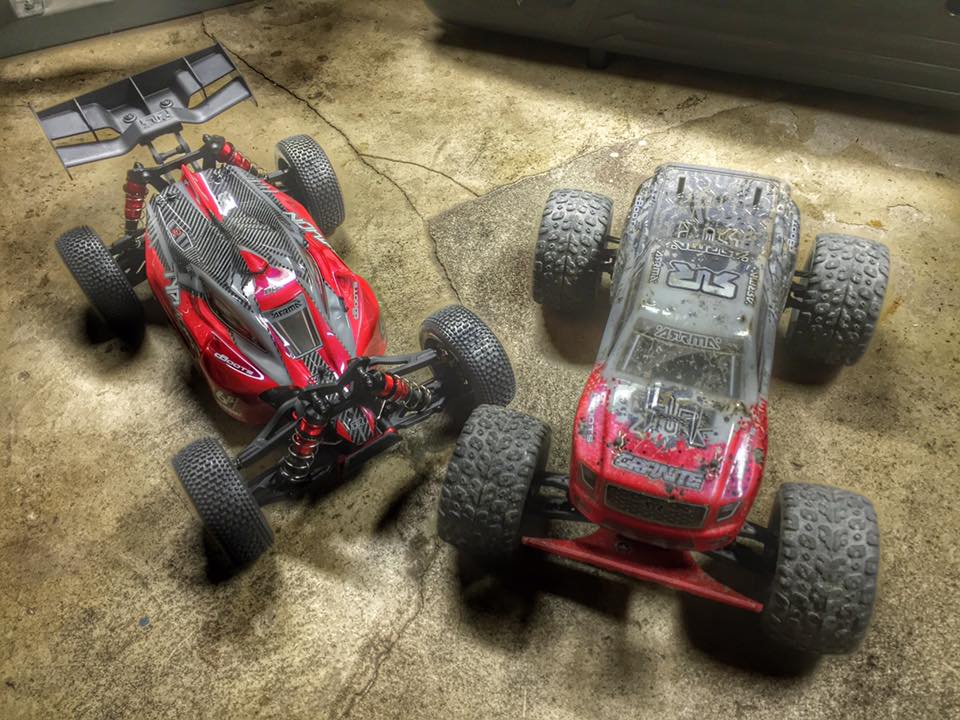 1/8 scale 4WD and 1/10 scale 2WD – TYPHON 6S & GRANITE BLX
Whether you enjoy rough and tumble 2WD Monster Trucks or 6S LiPo powered street speed Buggies, having a few choices in your RC workshop makes every trip into the wilderness so much more interesting.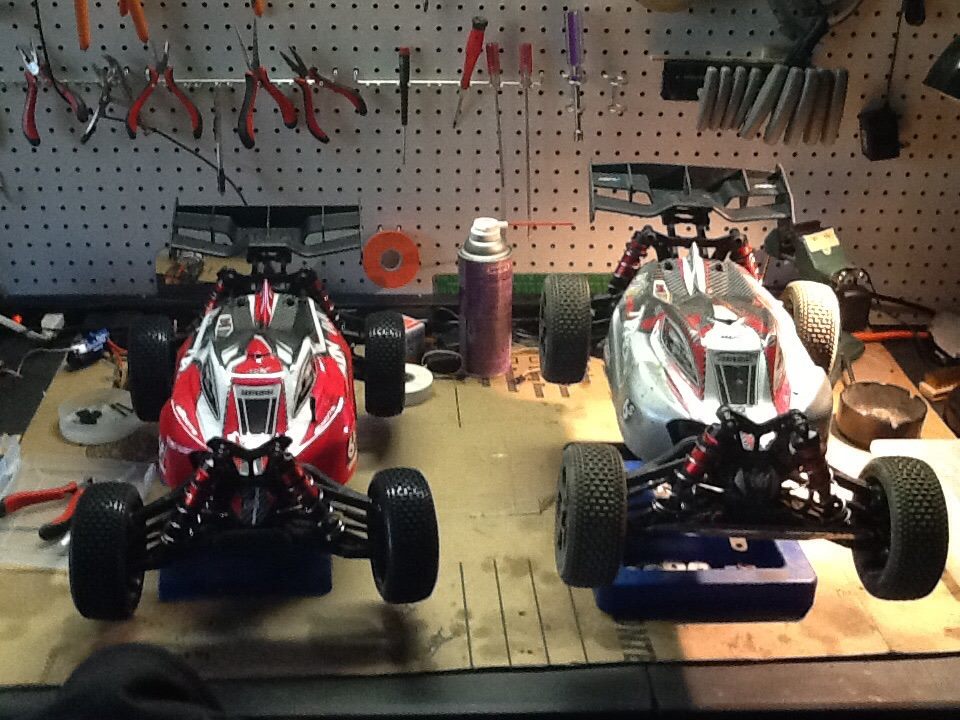 Two 6S BLX blasting beasts – Double TYPHON 6S fleet
With some owners doubling-up on one style of vehicle, often using one for rough terrain and the other for smooth asphalt and parking lot speed runs, it seems that owning a collection of ARRMA bashers is more common that you may think.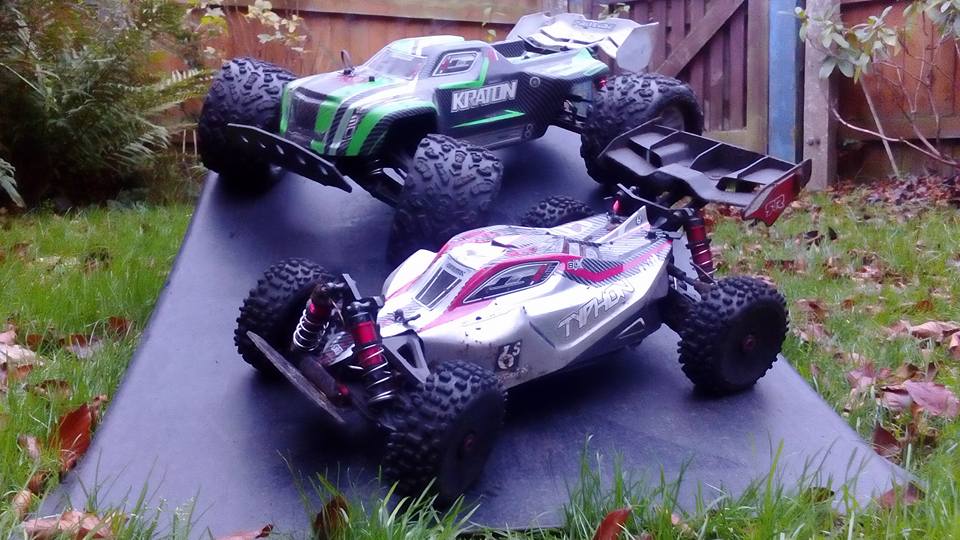 Ramping with twice the power – TYPHON 6S & KRATON 6S
If you are looking to expand your ARRMA fleet to include more vehicles from the range, using our easy-to-navigate comparison pages will make the job of selecting the new additions really easy. Check this out now: http://www.arrma-rc.com/vehicle-comparison/AR102602/AR102604/AR102605/AR102601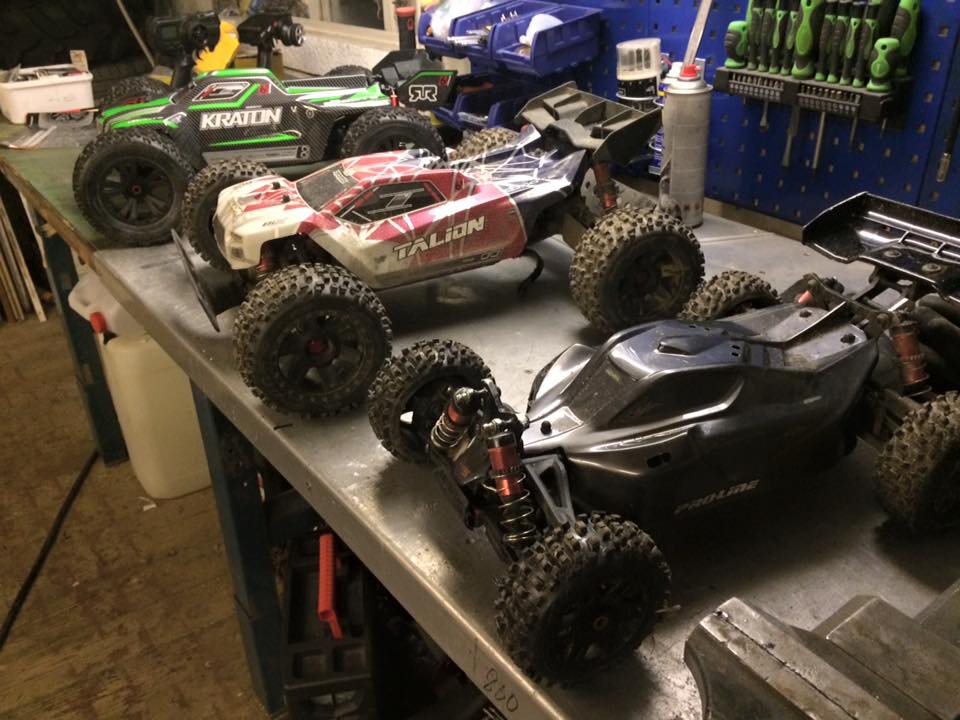 All situations are covered – TYPHON 6S, TALION 6S, KRATON 6S
Your local bashing spot will already be familiar with many of our super-tough platforms, with fans all over the world enjoying the rugged durability and ballistic speed of ARRMA kits, straight from the box.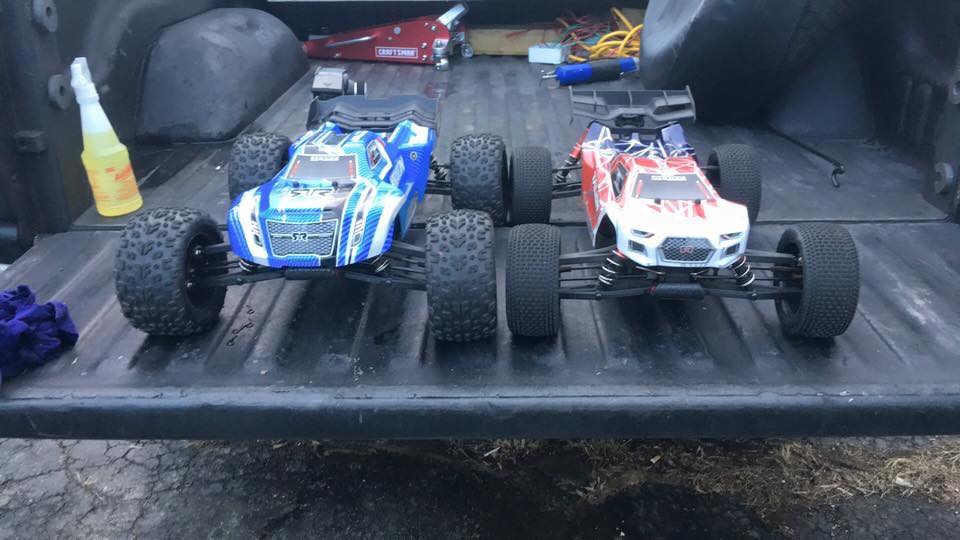 Speed Monster and Speed Truggy – KRATON 6S & TALION 6S
Hitting the dirt or asphalt with like-minded friends is what makes ARRMA's global community so special. We support your new alliances, and want you all the learn new skills, as you explore the exhilarating products we offer.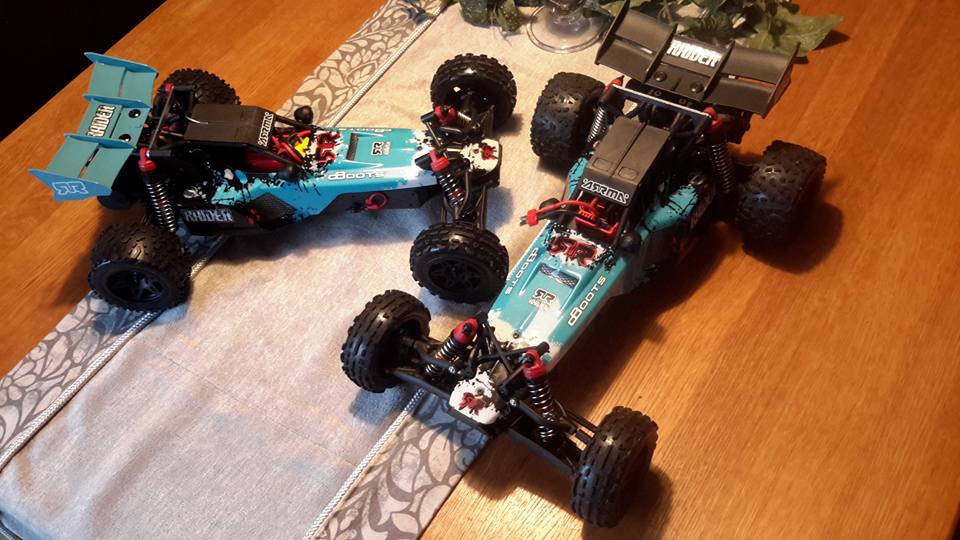 Double RAIDER MEGA garage – Both sons are ready for action 
We frequently enjoy emails from fans who have invested in multiple vehicles for their family to enjoy. We hear from lots of fathers, who have chosen ARRMA vehicles to help their sons and daughters share in their passion for RC.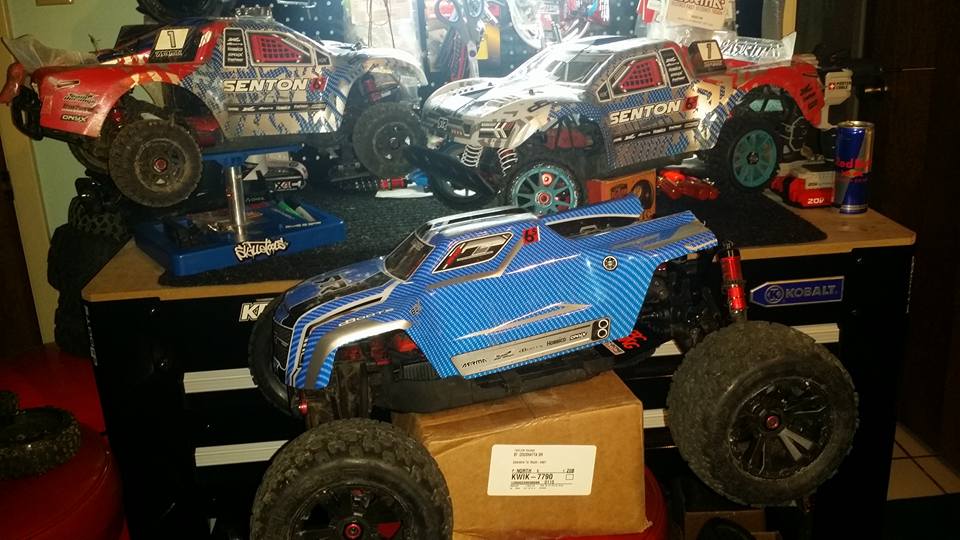 Triple 6S BLX primed beasts – Two SENTON 6S & a KRATON 6S
Whether you are looking to challenge others to a drag race, or find comfort in having a spare vehicle handy for different terrains, ARRMA have you covered.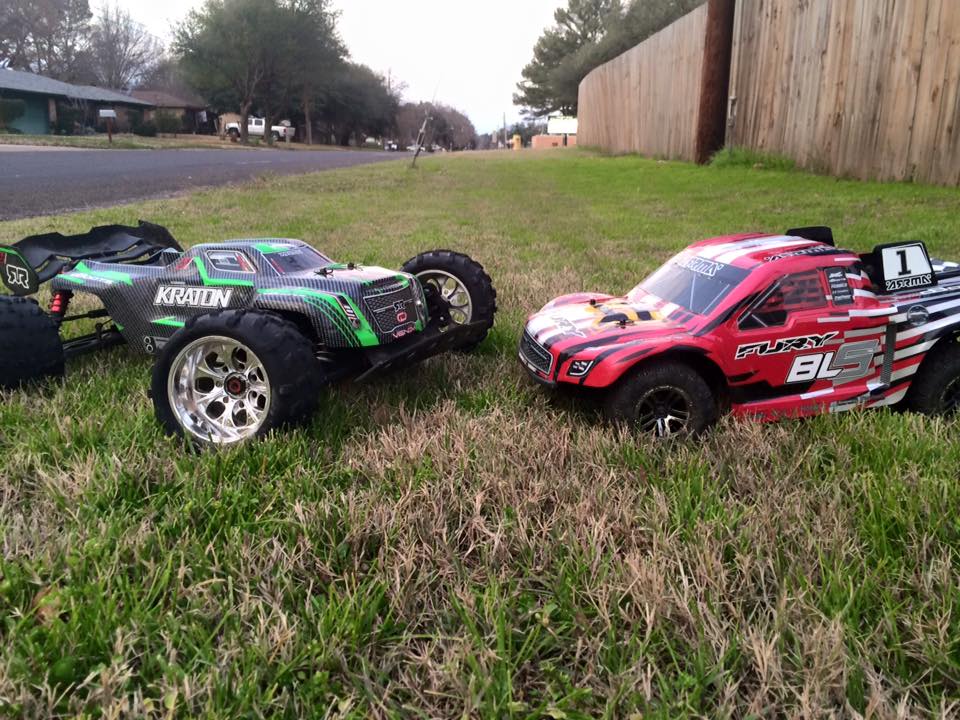 Head-to-head – KRATON 6S & FURY BLS
If you are considering joining the legions of global ARRMA owners then also consider this, are you a one-car-basher? One more will never hurt …
Get connected with fellow ARRMA fans now: https://www.facebook.com/ARRMARC
Get closer to all the cool ARRMA bashing machines at your local dealer this coming weekend: http://www.arrma-rc.com/where-to-buy
Discover what powers ARRMA vehicles now: http://www.arrma-rc.com/power-comparison/MEGA/BLS/BLX80/BLX180